42 Star Antique Flag with a Beehive Star Pattern | One of the Rarest of All Patterns | Washington Statehood | Circa 1889-1890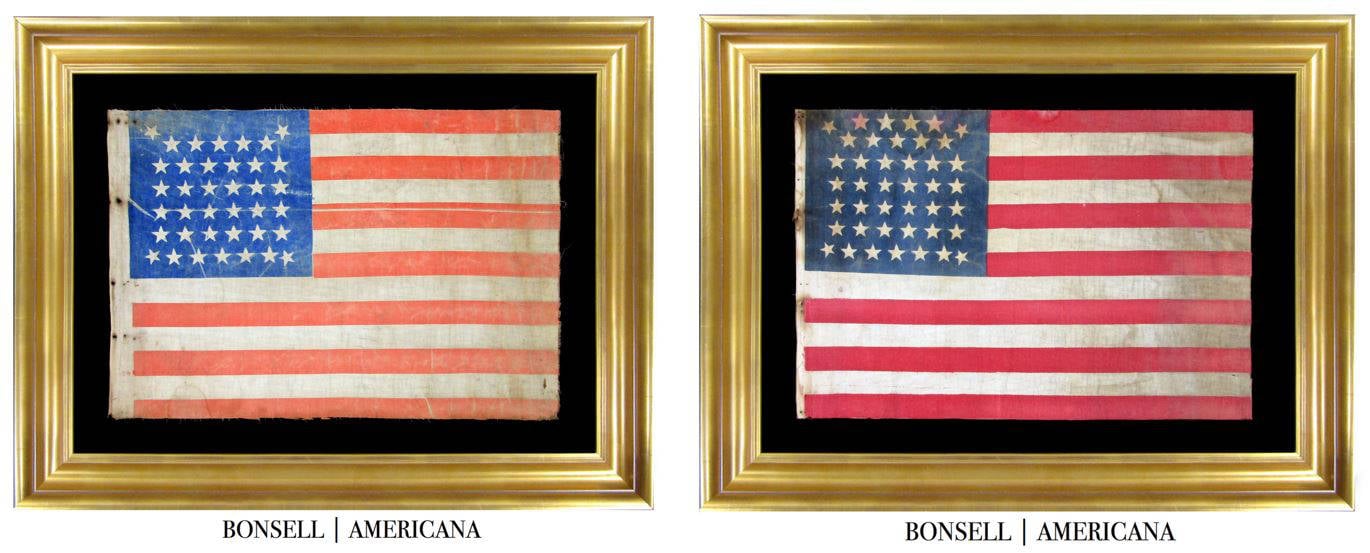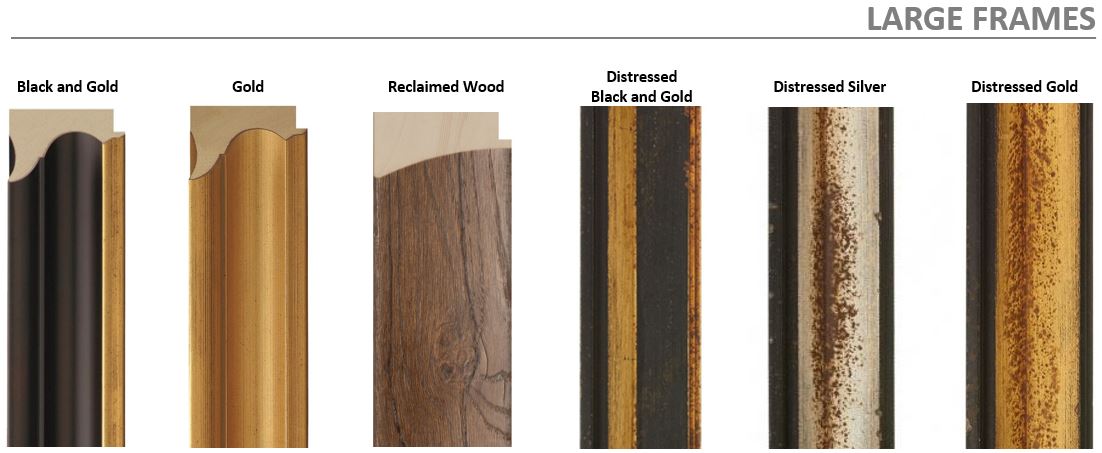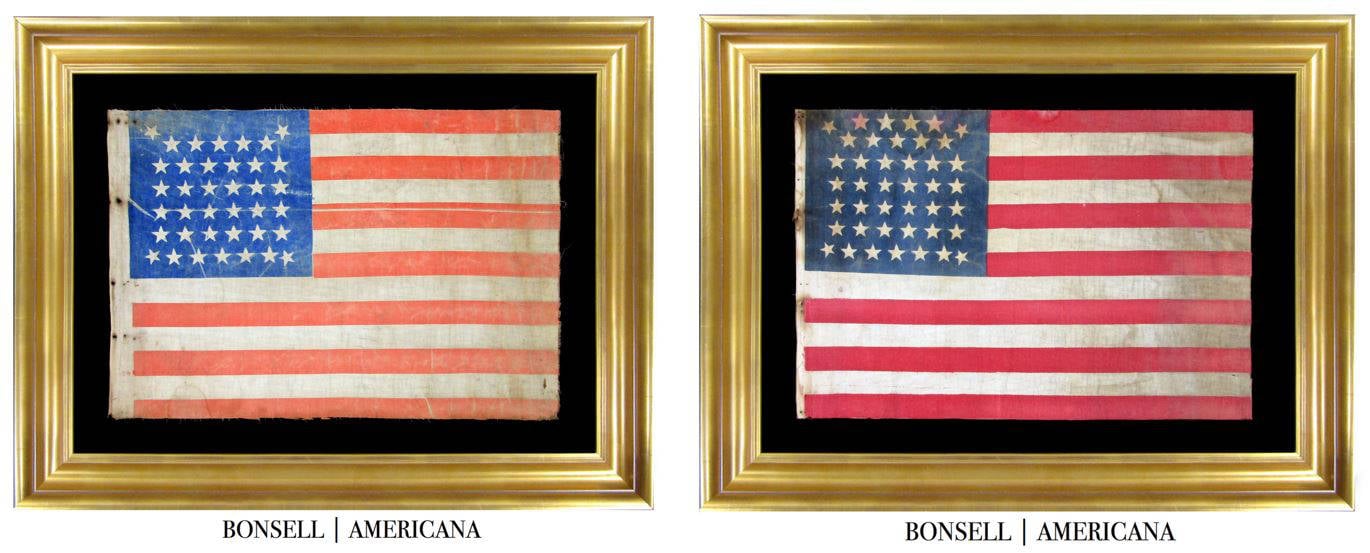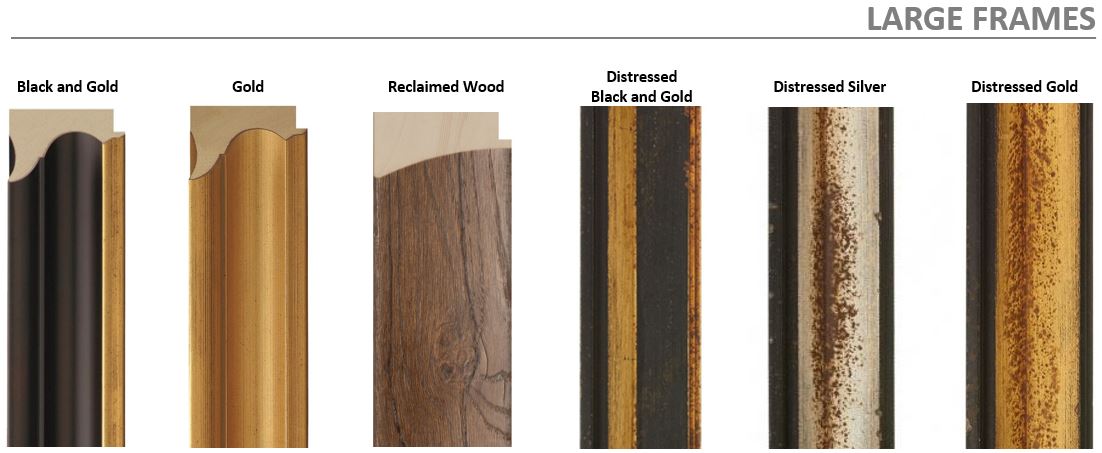 42 Star Antique Flag with a Beehive Star Pattern | One of the Rarest of All Patterns | Washington Statehood | Circa 1889-1890
Price: Call 618-553-2291, or email info@bonsellamericana.com
Frame Size (H x L): 29" x 37"
Flag Size (H x L): 19.5" x 28"
Offered is a forty-two star antique flag with an extremely rare beehive pattern. Flags with such a pattern are among the rarest of all antique parade flags. Just a hand full exist in private collections, and they almost never go to auction.
The core of the beehive is defined by medium stars that are positioned in a 5-6-6-6-6-5 pattern. And the core is surrounded by a flanking star in each corner, each of which is smaller in size and canted 45⁰. Above the core and between the top flanking stars is a set of four larger stars. The four larger stars represent North Dakota, South Dakota, Montana, and Washington, which were the four states added to the Union in 1889. The bottom flanking stars aid in defining the base of the beehive, and the top flanking stars appear like bees entering the hive. The resulting beehive appearance may have been accidental, but may also have been intentional as a result of the industrial nature of the United States, particularly in the late 1800s.
This particular forty-two star pattern was based on a thirty-eight star pattern, the only difference being the four larger stars (see the comparison image). The flag maker reworked the thirty-eight star stamp, so as to shoehorn an additional four stars onto the canton. Interestingly, the thirty-eight star stamp was a child of a thirty-four star stamp. Such reuse of the manufacturing equipment over this span of time points to the crude nature and frugality of 19th century flag making.
This flag is printed on a plain weave cotton, which has significantly more substance than most cottons that are used for parade flags. Both the blues and reds of this flag are rich in color, in contrast to its thirty-eight star counterpart (again, see the comparison image). The thirty-eight star flag's stripes are closer to orange than red. Such a color is a result of the use of either madder or cochineal to create the red dye, and is common in flags dating between 1850 and 1870 (and to a lesser extent up to 1880). Clearly, the forty-two star flag used a more modern dying technique than its counterpart. We find this obvious transition in dying techniques to be quite interesting.
The forty-two star flag is an oddity in that its star count was never official. In 1889, Congress considered adding the Dakota Territory as a single state. What happened, however, was that the Dakota Territory was split it into two states: North Dakota and South Dakota, and they were both admitted on November 2nd, 1889. Soon thereafter, on November 8th, 1889 Montana was admitted as the forty-first state, and on November 11th Washington was admitted as the forty-second. When Congress went on break, flag makers began producing anticipatory forty-two star flags.
To the surprise of many, on July 3rd, 1890—just one day before the forty-two star flag was going to be official—Congress admitted Idaho as the forty-third state. As a result, the forty-two star flag never became official, but the 43 star did. Just a few days later, on July 10th, 1890, Congress admitted Wyoming as the forty-fourth state. As a result of this rapid succession of state admissions, flag makers made large quantities of unofficial forty-two star flags and official forty-four star flags, but hardly any forty-three star flags (despite it being an official star count).
Conservation Process: This flag was hand sewn to cotton fabric, and both were hand sewn to a mounting board. To prevent the black dye in the cotton fabric from seeping into the flag, it was first washed in a standard wash and then in a dye setting wash. The flag is positioned behind Conservation Clear Acrylic (standard) or behind Optium Museum Acrylic (per request).

Frame: This offering is in our Large Gold Frame. However, it can be reframed and would look great using any one of our Large Frames, which are shown in the final image. The pricing associated with the different framing options may vary. Reframing of an offering may delay shipment by up to two weeks.
Condition Report: This flag has staining and foxing throughout, but particularly along the hoist end and along the fly end. There are rust marks where the flag was originally attached to a staff. The canton has some fading. Despite all of this, the flag presents wonderfully. Many collectors prefer flags that have a patina and show their use.
Collectability Level: The Best – Perfect for Advanced Collectors
Date of Origin: 1889-1890
Number of Stars: 42
Associated War: Indian Wars (1860-1890)
Associated State: Washington