48 Star Antique Flag | Made by M.C. Robison, Great Granddaughter of Betsy Ross | Arizona Statehood | Circa 1917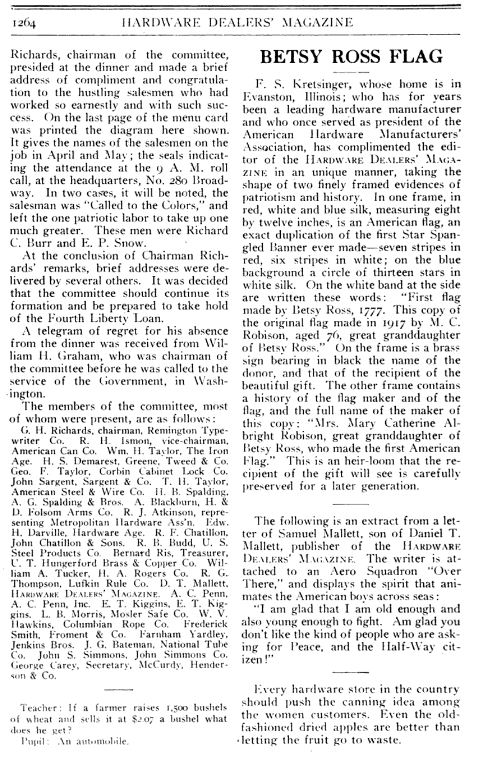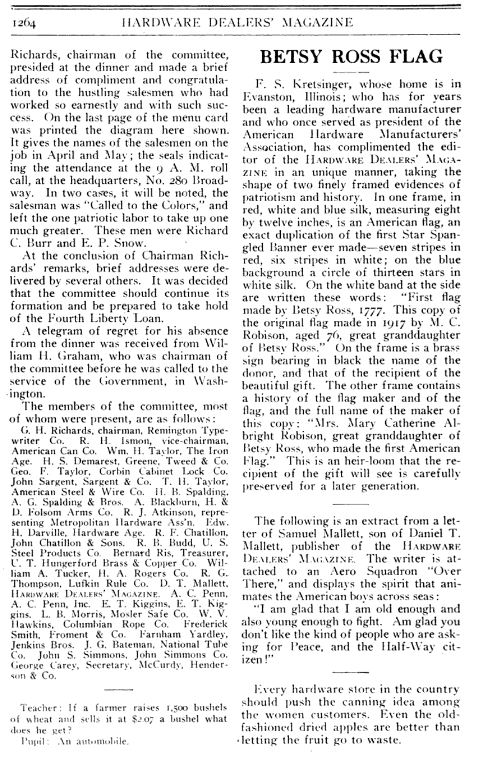 48 Star Antique Flag | Made by M.C. Robison, Great Granddaughter of Betsy Ross | Arizona Statehood | Circa 1917
Price: Call 618-553-2291, or email info@bonsellamericana.com
Frame Size (H x L): 18" x 25.5"
Flag Size (H x L): 11" x 18"
Offered is a forty-eight star antique flag. It is printed on silk, and its stars are canted to the 11:00 position. Its sleeve includes the following overprint:

First flag made by Betsy Ross 1777. Heading of this flag put on by M. C. Robison, aged 76. Great grand daughter of Betsy Ross.

Betsy Ross is often credited, by mistake, with designing and making the first flag. The myth of Betsy Ross began in 1870 when William Canby, her grandson, told the Historical Society of Pennsylvania that Ross designed and made the first American flag at George Washington's request. Canby produced affidavits supporting his claim, but they were only signed by family members. The self-serving nature of the affidavits has never been convincing to historians, particularly given that there is substantive evidence to the contrary that Francis Hopkinson designed the first flag.
Hopkinson was a member of the Continental Congress, a signer of the Declaration of Independence, and a lawyer. The evidence supporting Hopkinson's role includes his claim to Congress for payment for having furnished the design of "the flag of the United States of America." Hopkinson asked to be paid in "a Quarter Cask of public wine" and later asked to be paid in $1,440 in Continental paper. Both payments, however, were refused by Congress. Congress agreed that Hopkinson had a role in the design, but refused to pay him because he "consulted" other men.
While Canby started the Betsy Ross myth, it is arguably Rachel Albright and Sarah Wilson—Ross's granddaughter and great-granddaughter, respectively—who took the myth mainstream by selling "Betsy Ross flags" in Independence Hall in Philadelphia. Albright and Wilson flags are distinctive in their size and style. They are relatively small, handsewn, made of silk, and often signed by either Albright or Wilson. They were made from approximately 1895 to 1912.
M. C. Robison, the maker of this flag, was the daughter of Rachel Albright and, thus, the great granddaughter of Betsy Ross. Flags made by Robison are much rarer than the flags made by Albright and Wilson. In fact, we are only aware of the flag being offered here and a flag referenced in a copy of Hardware Dealer's Magazine. The flag referenced therein was signed by Robison and was a thirteen star variation.

The forty-eight star flag represents the inclusion of New Mexico and Arizona to the Union. New Mexico was admitted on January 6th, 1912, and Arizona was admitted on February 14th, 1912. The forty-eight star flag became official on July 4th, 1912. Presidents Taft, Wilson, Harding, Coolidge, Hoover, Roosevelt, Truman, and Eisenhower all served under this flag. World Wars I and II, and the Korean War were all fought under it.
The forty-eight star flag was official for forty-seven years up until July 4th, 1959, the time at which the forty-nine star flag became official and began to represent the inclusion of Alaska in the Union.
Conservation Process: This flag was hand sewn to cotton fabric, and both were hand sewn to a mounting board. To prevent the black dye in the cotton fabric from seeping into the flag, it was first washed in a standard wash and then in a dye setting wash. The flag is positioned behind Conservation Clear Acrylic (standard) or behind Optium Museum Acrylic (per request).

Frame: This offering is in an antique frame with an outer walnut layer and a gold inner layer. It dates to between 1860 and 1890.
Condition Report: This flag has some small holes and tears. The most significant damage is along the hoist strip. The flag is stable and displays well.
Collectability Level: The Great – Perfect for Rising Collectors
Date of Origin: 1917
Number of Stars: 48
Associated War: WWI, WWII, and Korean War
Associated State: Arizona