Scarce 38 Star Antique Flag with an Outstanding Circle-in-Square Medallion Configuration | Colorado Statehood | Circa 1876-1889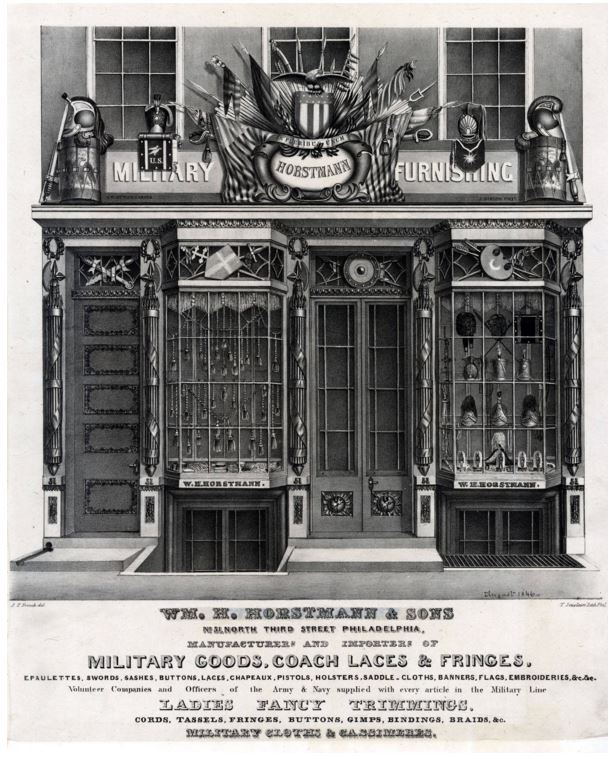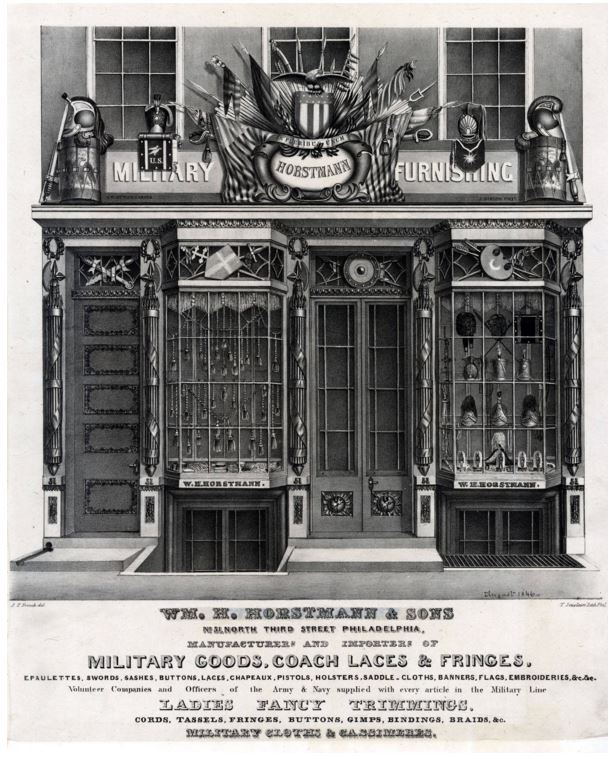 Scarce 38 Star Antique Flag with an Outstanding Circle-in-Square Medallion Configuration | Colorado Statehood | Circa 1876-1889
Price: Call 618-553-2291, or email info@bonsellamericana.com
Frame Size (H x L): 35.5" x 48"
Flag Size (H x L): 24" x 37"

Offered is a thirty-eight star parade flag, in a large size, with a tremendous circle-in-square medallion configuration. The medallion includes a circle of stars, a square of stars, and a large center star. The circle of stars includes thirteen stars. The square of stars includes twenty-four stars canted in various directions, and they surround the circle of stars. The large center star is significantly bigger than the other stars and is canted to the 1:00 position. The center star represents the newest state added to the Union (e.g., Colorado, in the case of this thirty-eight star flag). Circle-in-square medallions are as rare as they are visually appealing, making this a flag that even advanced collectors find highly desirable.

This flag is made of wool and was printed by a process known as press dyeing. Shown in the images above is an early press dyeing patent, issued in 1849. Several other patents issued in the 19th century for similar, improved processes. The invention described in the 1849 patent included using a dye vat in combination with a dyeing frame. The dyeing frame was made, so as to prevent the dye from penetrating portions of the flag that did not need any color (e.g., the stars and/or white stripes). Press dyeing never gained widespread use, as it tended to result in minor printing blemishes. For example, the stars of this flag exhibit bleeds of blue, and similarly the white stripes exhibit bleeds of red.

A heavy cotton twill binding is attached to the wool with a treadle stitch, and likewise the fly end of the flag is bound with a treadle stitch. The twill binding includes an upper rope attachment, a lower rope attachment, and a "2 x 3 ft." stamp. The "2 x 3 ft." stamp refers to the respective height and width of the flag.

For two reasons, we know that this flag was made by Horstmann & Sons, later known as Horstmann Brothers. First, a group of flags identical to this one was discovered, in which one was marked Horstmann along the twill binding. And second, the "2 x 3 ft." stamp and style is one that is known to trace to Horstmann. Tracing parade flags back to their maker is generally impossible. But in the case of this flag, it has a known history, which adds even further to its desirability.

As shown in the advertisement above, Horstmann offered a number of military and patriotic items—including swords, pistols, saddles, banners, and flags—and is a well-known manufacturer among Civil War collectors. It was located on North Third Street of Philadelphia until 1893, and was a known supplier of flags for Philadelphia's Centennial International Exposition. In just six months, the Exhibition hosted nearly 10 million visitors, and included many extraordinary exhibits, including the introduction of the Corliss Steam Engine and Alexander Graham Bell's telephone. This flag may have been made for the Exposition, based on its unusual wool construction that could have weathered the entire celebration. In contrast, nearly all parade flags made during this era were made of either cotton or silk—both of which were cheaper, but much less robust. The Exposition was the most notable centennial celebration, but other celebrations were held across the county, reuniting its citizens. Throughout the year, buildings and homes were canvased in red, white, and blue and flags were the primary symbol of national pride.

The thirty-eight star flag represents the inclusion of Colorado to the Union. Colorado was admitted on August 1st, 1876 and this flag became official on July 4th, 1877. Presidents Hayes, Garfield, Arthur, Cleveland, and Harrison all served under this flag. Colorado became known as the "Centennial State," a result of becoming official just twenty-eight days after the centennial. The official star count for US flags in 1876 was the thirty-seven star flag. However, it was common for flag makers to produce anticipatory flags in advance of their official date, making the thirty-eight star flag—and for historical reasons, the thirteen star flag—the most common flags flown in 1876.
The thirty-eight star flag was official until July 4th, 1890, the time at which the forty-three star flag became official and began to represent the inclusion of North Dakota, South Dakota, Montana, Washington, and Idaho to the Union.
Conservation Process: This flag was hand sewn to cotton fabric, and both were hand sewn to a mounting board. To prevent the black dye in the cotton fabric from seeping into the flag, it was first washed in a standard wash and then in a dye setting wash. The flag is positioned behind Conservation Clear Acrylic (standard) or behind Optium Museum Acrylic (per request).

Frame: This offering is in our Large Distressed Gold Frame. However, it can be reframed and look great using any one of our Large or X-Large Frames, which are shown in the final two images. The pricing associated with the different framing options may vary. Reframing of an offering may delay shipment by up to two weeks.

Condition Report: This flag exhibits some minor holes and tears. Its only significant condition issue is a stain that partially covers the center star and one star of the circle. In person, the stain is barely noticeable.
Collectability Level: The Extraordinary – Museum Quality Offerings
Date of Origin: 1876-1889
Number of Stars: 38
Associated War: The Indian Wars (1860-1890)
Associated State: Colorado