46 Star Antique Flag with Canted and Tumbling Rows of Stars | Oklahoma Statehood | Circa 1907-1912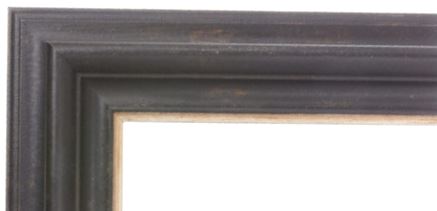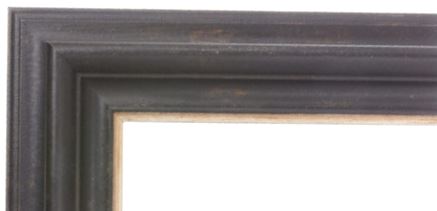 46 Star Antique Flag with Canted and Tumbling Rows of Stars | Oklahoma Statehood | Circa 1907-1912
Frame Size (H x L): 44" x 56"
Flag Size (H x L): 33" x 45"
Offered is a forty-six star flag made of cotton. The stars are arranged in an 8-7-8-8-8-7-8 pattern. The stars in the first and sixth rows are canted to the 11:00 position, while the stars in the second and fifth rows are canted to the 1:00 position. The stars in the third and fourth rows are canted in various different directions, so as to tumble relative to one another.
The forty-six star flag represents the inclusion of Oklahoma to the Union. Oklahoma was admitted on November 16th, 1907, and this flag became official on July 4th, 1908. Many Native Americans were driven to the region now known as Oklahoma—as a result of the Trail of Tears and the Indian Relocation Act—and promised that the region would forever be an Indian Territory. The allure of the Indian Territory's agricultural opportunities, however, was a catalyst for the passage of the Indian Appropriations Act in 1889, which opened the territory to white settlement and lead to the Land Rush. Oklahoma became known as the Sooner State, based on the large number of settlers who illegally crossed into the state, so as to get a head start and claim the best properties.
Presidents Teddy Roosevelt and William Taft served under served under the forty-six star flag. While it did not become official until 1908, many examples are anticipatory in nature and date to as far back as the 1890s. The forty-six star flag was official up until July 4th, 1912 when the forty-eight star became official and began to represent the inclusion of New Mexico and Arizona in the Union.
Conservation Process: This flag was hand sewn to cotton fabric, and both were hand sewn to a mounting board. To prevent the black dye in the cotton fabric from seeping into the flag, it was first washed in a standard wash and then in a dye setting wash. The flag is positioned behind Conservation Clear Acrylic (standard) or behind Optium Museum Acrylic (per request).

Frame: This offering is in our X-Large Distressed Black with Silver Liner Frame. However, it can be reframed and look great using any one of our Large or X-Large Frames, which are shown in the final two images. The pricing associated with the different framing options may vary. Reframing of an offering may delay shipment by up to two weeks.
Condition Report: This flag has staining and foxing throughout is obverse. It also has a series of holes and tears along its hoist strip, as a result of this flag originally being affixed to a staff. Still, it presents wonderfully. Many collectors prefer flags that show their use and age.
Collectability Level: The Good – Perfect for Beginning Collectors and Gifts
Date of Origin: 1907-1912
Number of Stars: 46
Associated State: Oklahoma