46 Star Antique Parade Flag with Notched Star Pattern | Circa 1907-1912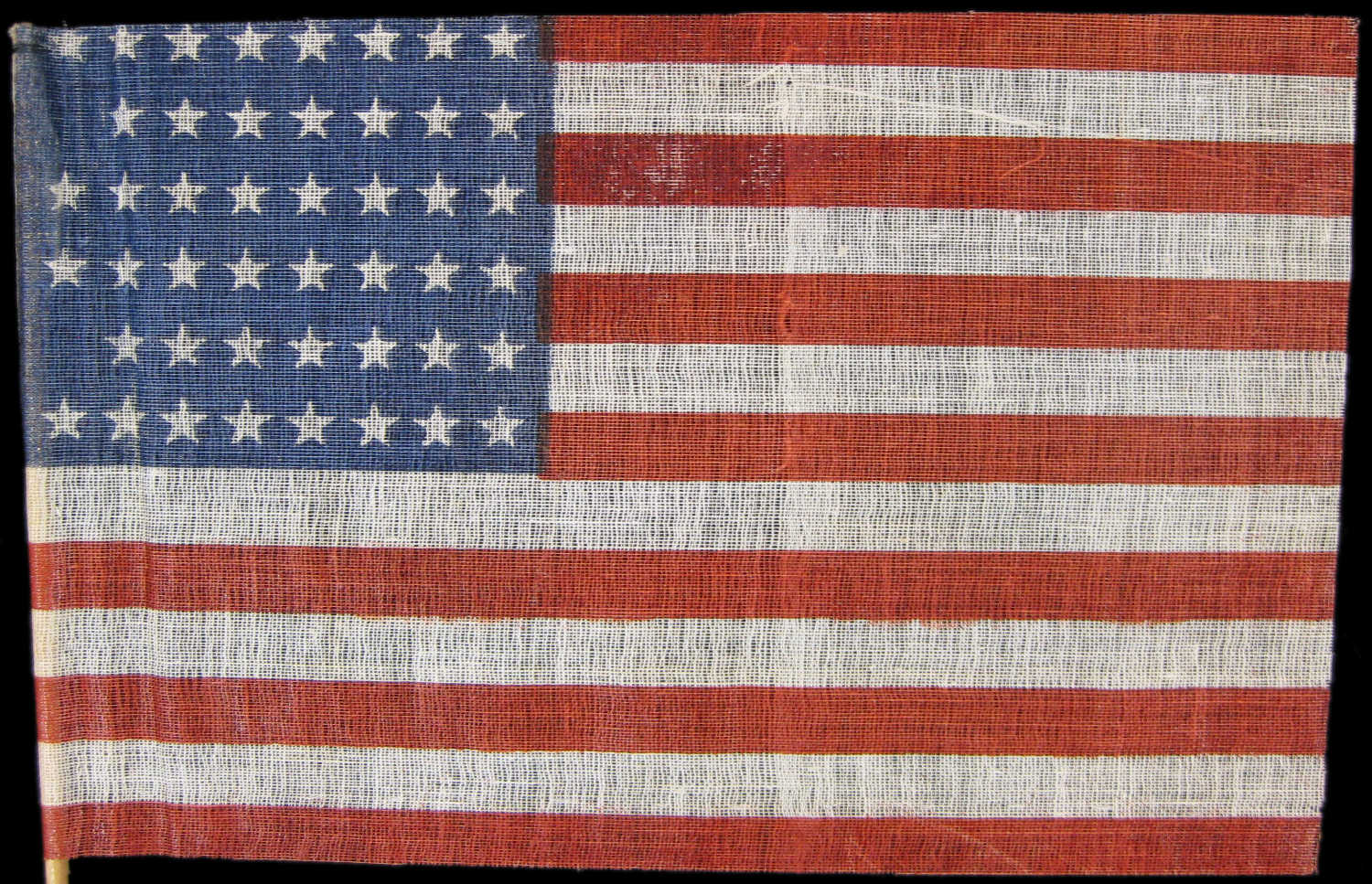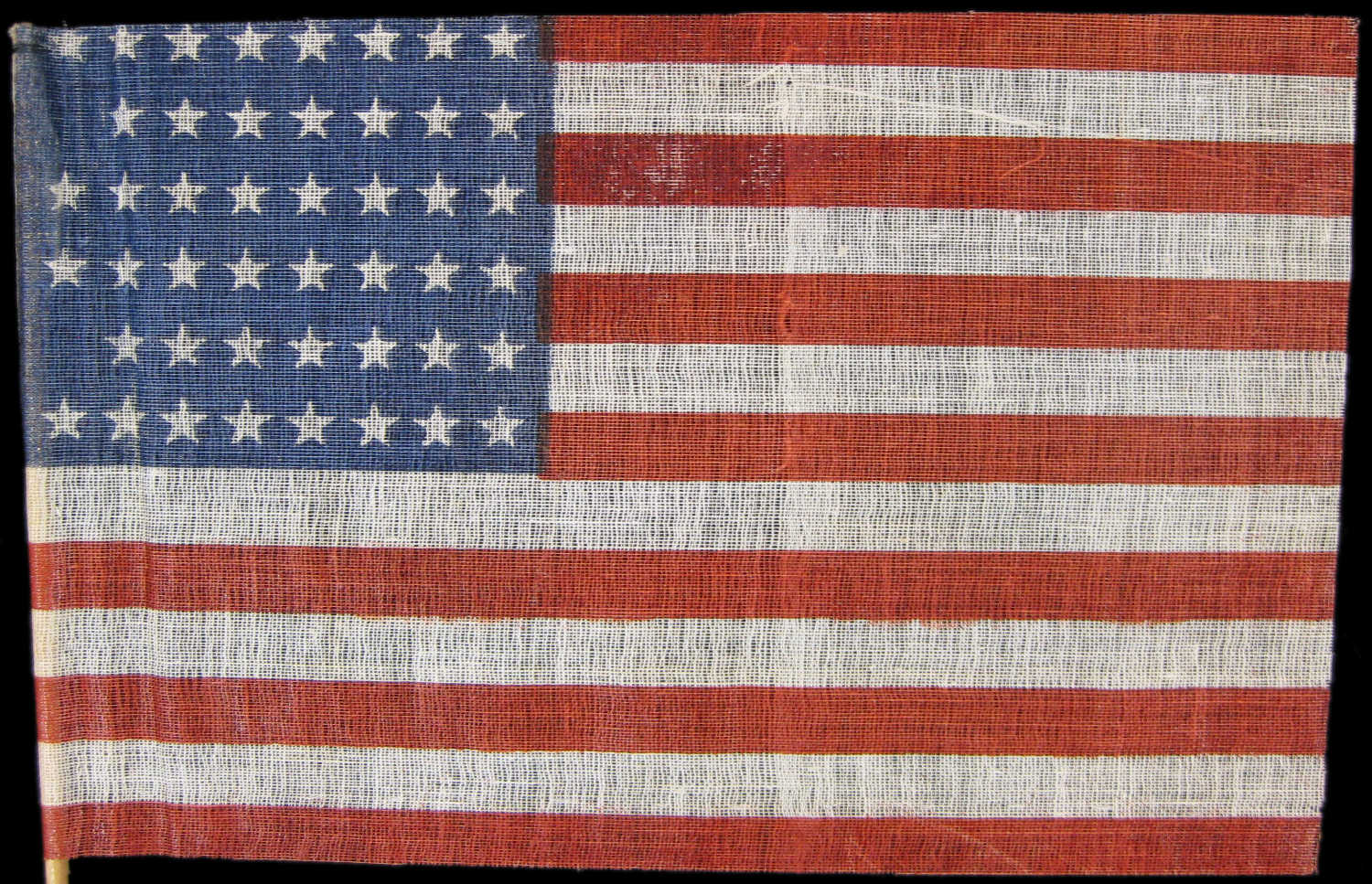 46 Star Antique Parade Flag with Notched Star Pattern | Circa 1907-1912
Frame Size (H x L): 22" x 16"
Flag Size (H x L): 6" x 9" and Affixed to a 16" Staff
Offered is a forty-six star parade flag printed on glazed cotton. A parade flag is a small scale flag intended for short term use. They were meant to be used for only a short time at parades, celebrations, rallies, and inaugurations, to name just a few examples.
The stars of this flag are arranged in an interesting and desirable 8-7-8-8-7-8 pattern. Such a pattern leaves two notches along the staff end of the flag, one of which is in the second row and the other of which is in the fifth rows. The maker of this flag may have placed these notches strategically, on the account of additional states being added to the Union.
The forty-six star flag represents the inclusion of Oklahoma to the Union. Oklahoma was admitted on November 16th, 1907, and this flag became official on July 4th, 1908. Many Native Americans were driven to the region now known as Oklahoma—as a result of the Trail of Tears and the Indian Relocation Act—and promised that the region would forever be an Indian Territory. The allure of the Indian Territory's agricultural opportunities, however, was a catalyst for the passage of the Indian Appropriations Act in 1889, which opened the territory to white settlement and lead to the Land Rush. Oklahoma became known as the Sooner State, based on the large number of settlers who illegally crossed into the state, so as to get a head start and claim the best properties.
Presidents Teddy Roosevelt and William Taft served under served under the forty-six star flag. While it did not become official until 1908, many examples are anticipatory in nature and date to as far back as the 1890s. The forty-six star flag was official up until July 4th, 1912 when the forty-eight star became official and began to represent the inclusion of New Mexico and Arizona in the Union.
Conservation Process: This flag was hand sewn to cotton fabric, and both were hand sewn to a mounting board. To prevent the black dye in the cotton fabric from seeping into the flag, it was first washed in a standard wash and then in a dye setting wash. The flag is positioned behind Conservation Clear Acrylic (standard) or behind Optium Museum Acrylic (per request).

Frame: The frame is gold in color and highly distressed.
Condition Report: This flag has some minor creases, but overall is in excellent condition.
Collectability Level: The Good – Perfect for Beginning Collectors and Gifts
Date of Origin: 1907-1912
Number of Stars: 46
Associated State: Oklahoma