Antique Harley Davidson Motorcycle Pennant | A Desirable Piece of Americana | Circa 1920-1939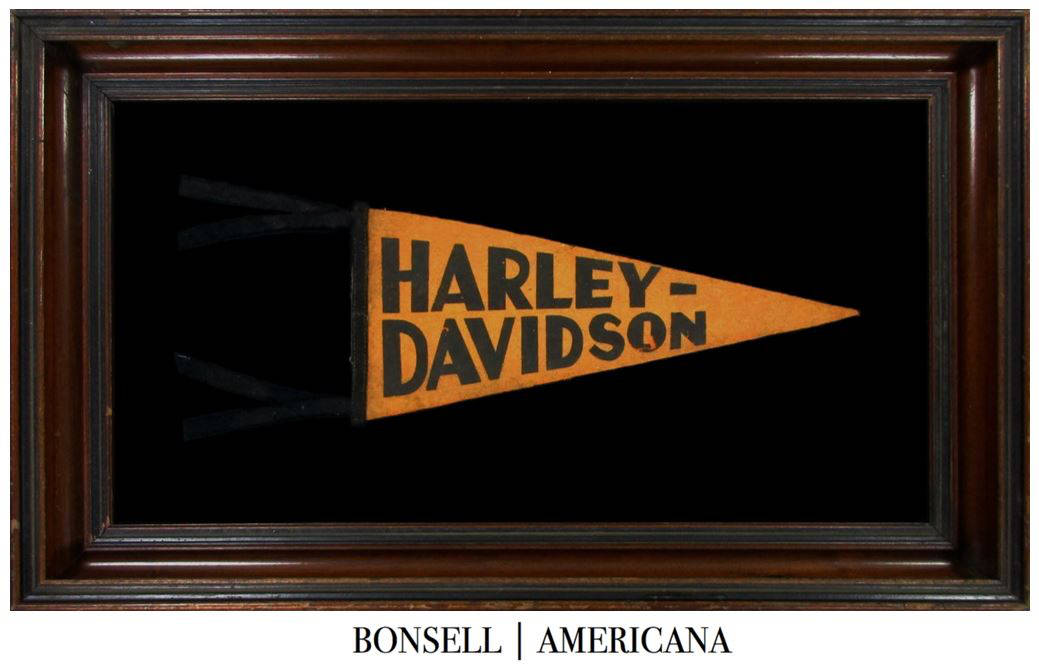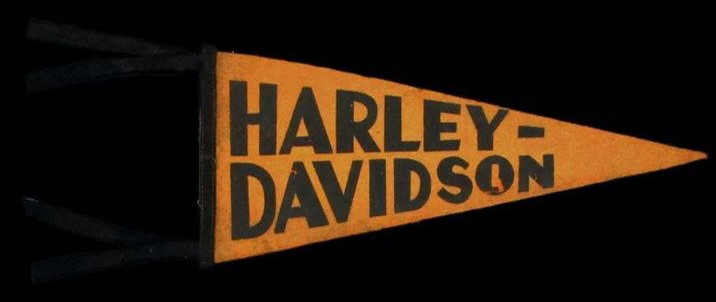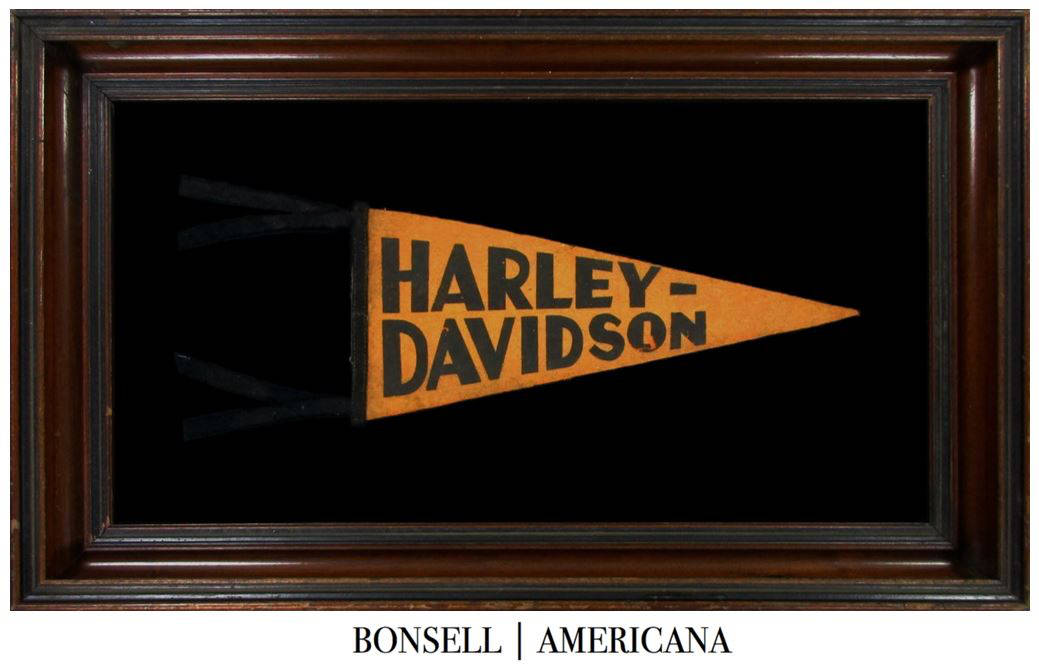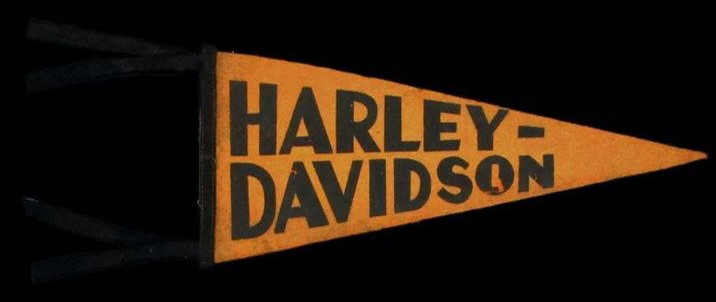 Antique Harley Davidson Motorcycle Pennant | A Desirable Piece of Americana | Circa 1920-1939
Frame Size (H x L): 15" x 24"
Pennant Size (H x L): 5.5" x 12.5" with 5" tassels
Offered is an antique Harley Davidson pennant. It is made of felt and includes an orange field with black lettering and four black tassels. This great piece of Americana dates to the 1920s or the 1930s.
Conservation Process: This pennant was hand sewn to cotton fabric, and both were hand sewn to a mounting board. To prevent the black dye in the cotton fabric from seeping into the pennant, it was first washed in a standard wash and then in a dye setting wash. The pennant is positioned behind Conservation Clear Acrylic (standard) or behind Optium Museum Acrylic (per request).

Frame: The antique frame is made of walnut and includes a black inner rim and a black outer rim.
Condition Report: This pennant exhibits some fading and either damage or a misprint over the "O." In all other respects, it is in good condition and presents well.
Collectability Level: The Great – Perfect for Rising Collectors
Date of Origin: 1920-1939